There's a story behind every catch
Please call 07486 568179 to book



There's a story behind every catch
Please call 07486 568179 to book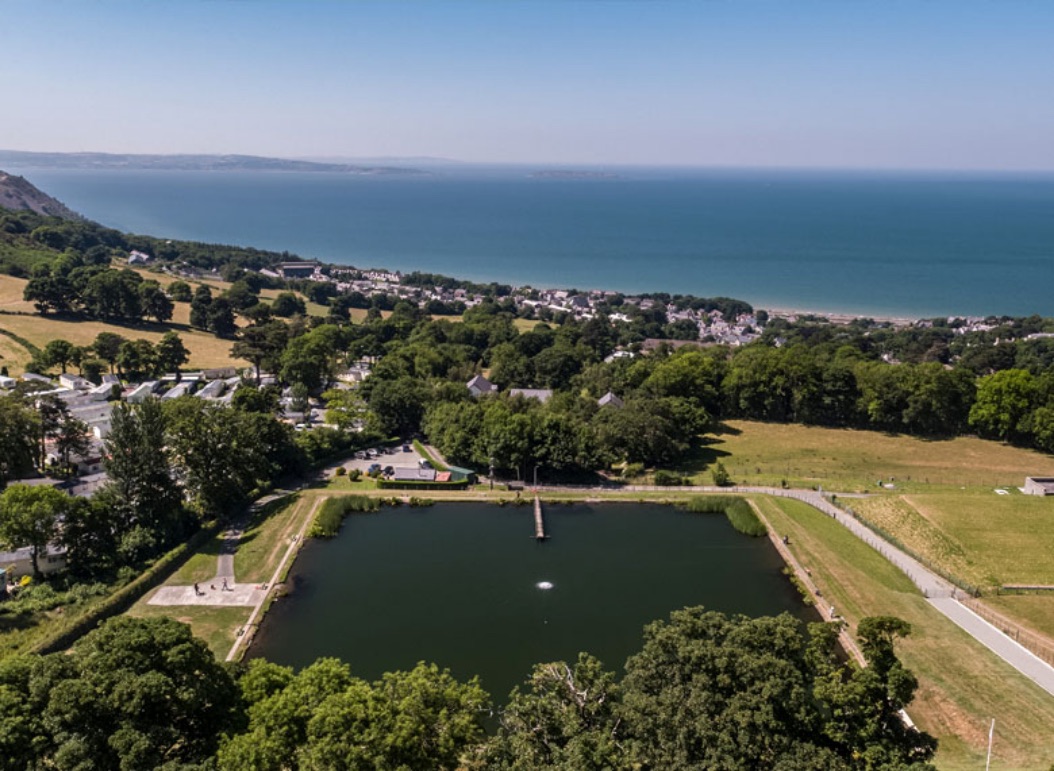 North Wales' premier
trout fishery
---
Graiglwyd Springs Trout Fishery, located in the village of Penmaenmawr near Conwy. This well established Troutmaster fishery has gained a national reputation for excellence in fly fishing and is open throughout the year. The two and a half acre lake is located on the edge of the Snowdonia National Park in scenic and picturesque surroundings.
---
What you're fishing for
---
At Graiglwyd Springs Trout Fishery stocking occurs regularly. From 2lbs upwards with Doubles stocked from time to time. Several different species of trout are stocked including Blues, Rainbows, Tigers and Browns which helps to give variety to a day's fishing. The trout are reared on site which explains their hard fighting nature. This mixture of sizes and stocking facilities makes this fishery unique within North Wales and helps to ensure a fishing experience second to none.
---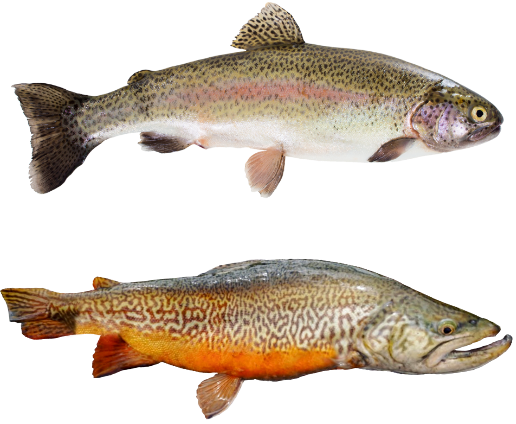 Rainbow Trout
Oncorhynchus mykiss
Tiger Trout
Salmo trutta ×
Salvelinus fontinalis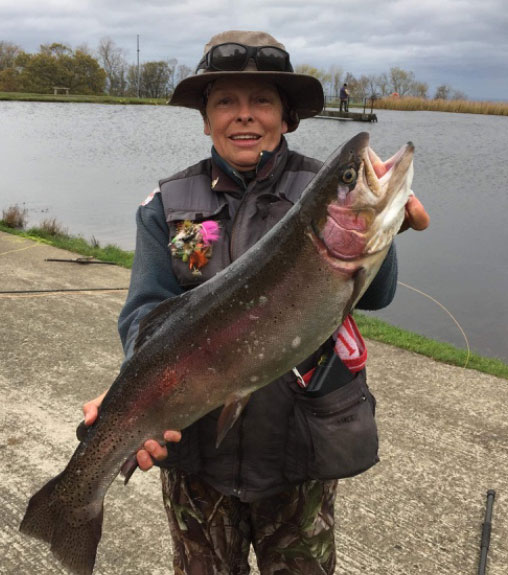 4 hours
£30

2 fish limit
6 hours
£35

2 fish limit
8 hours
£50

4 fish limit
On all game tickets purchased the following rules apply;
Two fish ticket first two fish caught to be killed
No selection of fish allowed
Barbless hooks only to be used
Game ticket includes, Rainbows & Double figure Rainbow only. All Browns and Tigers to be returned
On all sport tickets purchased the following rules apply;
Only barbless hooks may be used
All hooked fish must be kept in the water during release

Purpose built lodge & toilets

Tackle shop

Free coffee and tea

Fly fishing lessons
Since its opening in 1992 the quality and quantity of facilities found at Graiglwyd Springs Trout Fishery has steadily improved to provide everything you need for an enjoyable and relaxing day's fishing at your fingertips. The purpose-built lodge incorporates a range of facilities including toilets, tackle shop, free coffee/tea, fly fishing lessons, a seating area and Aga to keep you warm. You are guaranteed a warm welcome by the team at Graiglwyd Springs Trout Fishery, whether you are an expert or a novice. Tackle for sale, flies, leaders, etc. We stock Flash Attack flies and Grey's tackle.
A little local knowledge at the beginning of the day is always available.
Why not stay and fish?
---
Come and stay in one of our delightful anglers cottages, for a short fishing break or make it a family holiday in a larger cottage. Why not ask about staying for a short break from as little as £320, you can relax and enjoy all the excitement of this coastal retreat, with Llandudno and historic Conwy just a few minutes away.
Contact James or Debbie to arrange your stay or for a day's fishing. Tel 07486 568179 or email us on graiglwyd_springs@hotmail.co.uk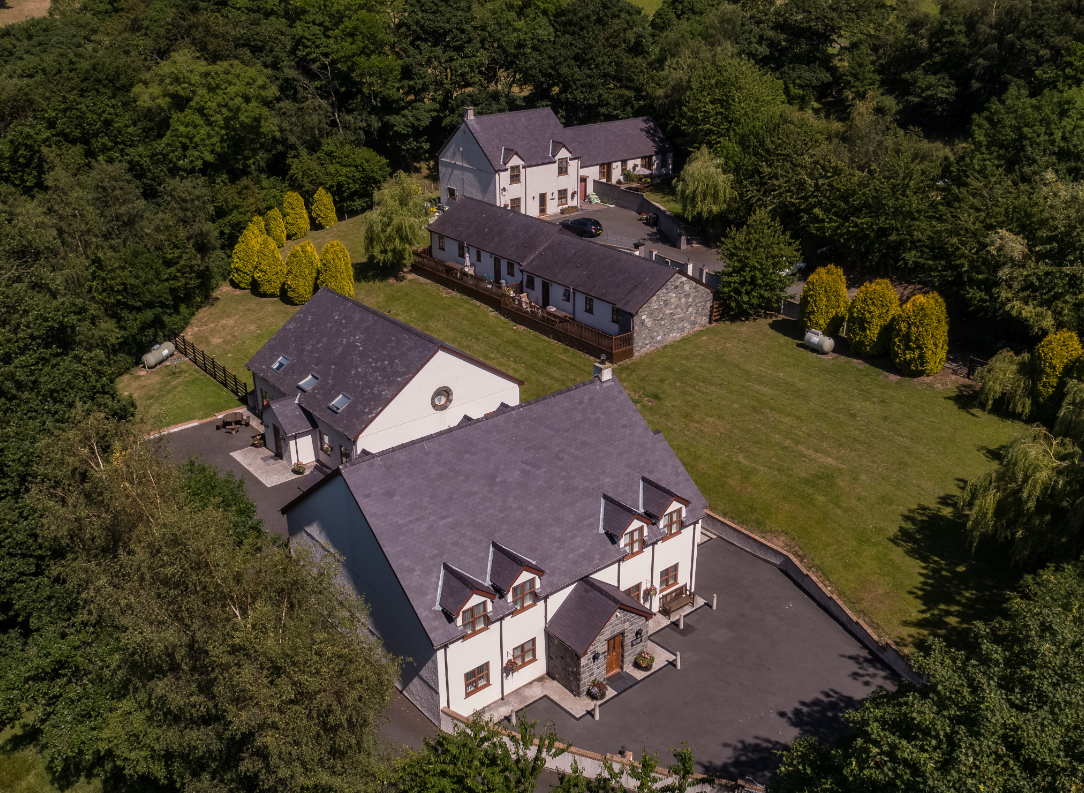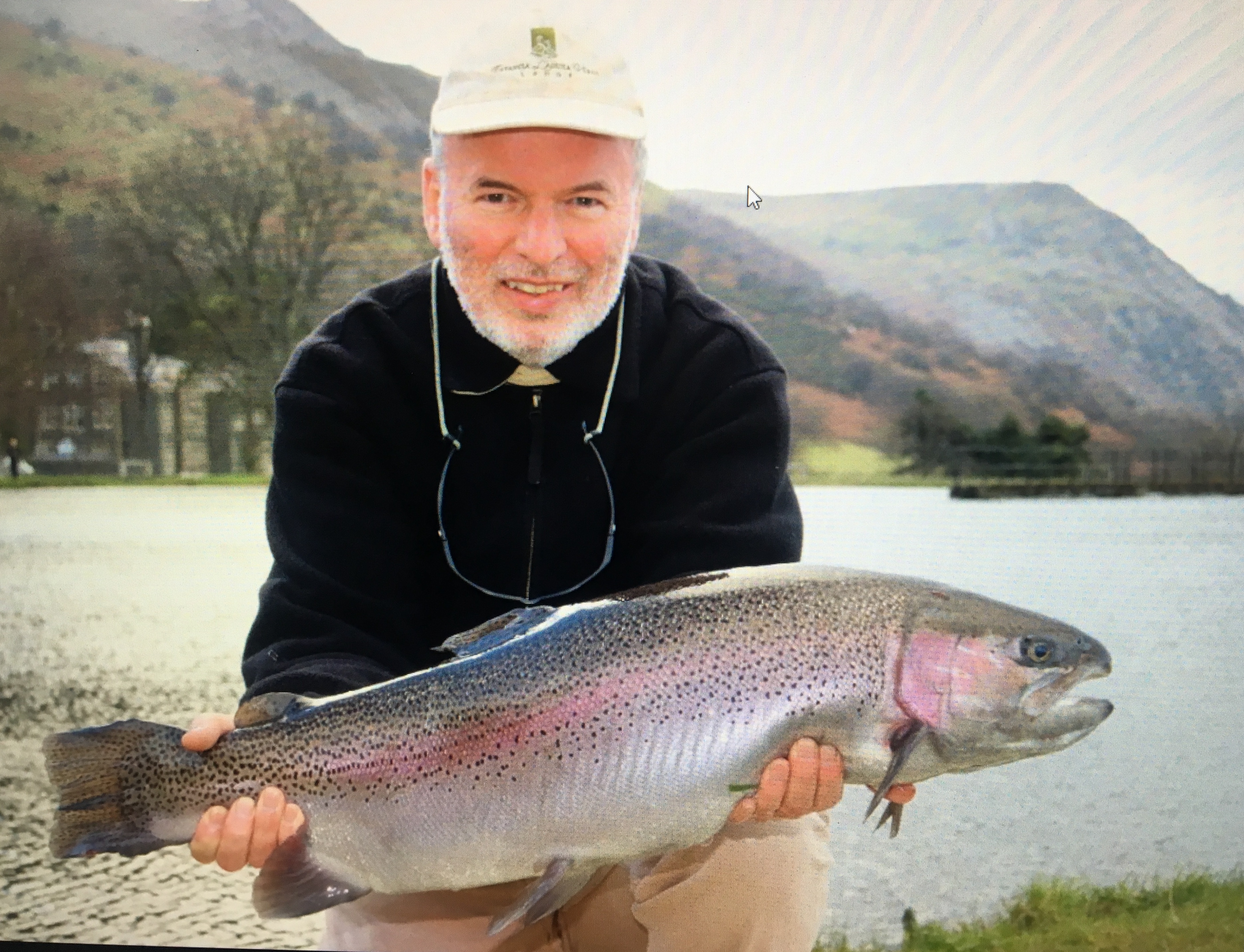 Let's talk tactics
---
The spring-fed lake is 26ft deep with shallow corners, ideal for stalking. With a minimum stocking weight of 2lb, doubles are caught mainly 10-15ft down. With 18 pegs and a pier extending well in to the lake, you'll enjoy a variety of challenges with stunning views in between.
Blood worms white & black buzzers being most popular, minkies, damsels other lures are always good on sinking lines. Sedges and CDC's are the most popular dries.